On Friday 18th April 2008, Khiel's first boutique in the state of Victoria opened up at South Yarra. With barely any fanfare or advertisements, I only happened to notice it when I was on my way for groceries one day.
So, on a gloomy Sunday afternoon, being completely sick of walking in the CBD, we took a quick walk around Chapel St. It was a typical Kiehl's standalone store. Clean, simple and nondescript lines. Bare decoration with jars and jars of the products on display on the shelves.
I've read a lot about Kiehl's products for sensitive skin and their all natural products so I was eager to test some out. To be honest, I wasn't too keen on wrecking my skin with the testing of new products so in the end, I settled on a very pretty gloss in Golden Berry. More a coloured balm than a gloss, it gives the my-lips-but-better effect. It's also non-sticky which is a huge plus for girls with long tresses. No more having pesky bits of hair sticking to your lips as you battle the chilly Melbourne winter winds.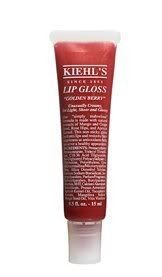 Because it's so new, I was given a couple of samples together with my purchase. I was about to sign the credit card slip (yes, I'm spoilt that way. I swipe the plastic even if it's just a $10 bill because I don't like carrying cash with me) when I was asked what my skin type was. Combination at certain times, definitely sensitive, most of the time dry to normal. She then passed me 2 of the cutest sample containers I'd ever seen.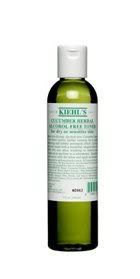 Cucumber Herbal Alcohol-Free Toner



Abyssine Cream
Kiehl's can be found at 450 Chapel Street, South Yarra and at Mecca Cosmetica Australia-wide.